The K.U.B.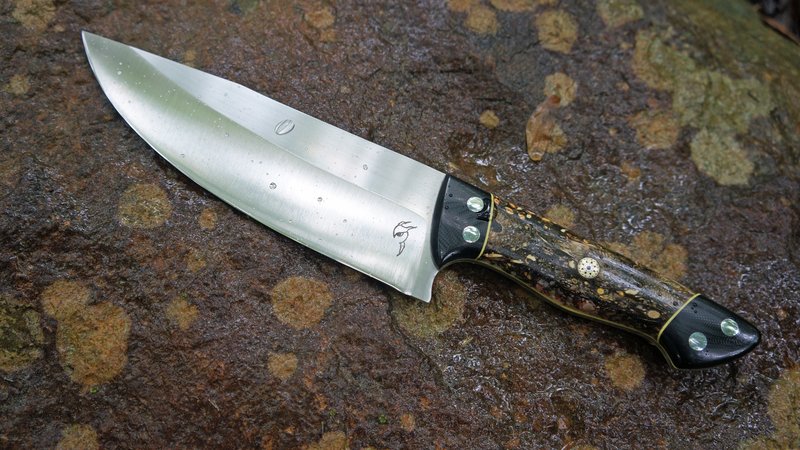 This is my first kitchen knife prototype. This was a fun build that went smooth and I really like how it turned out. I named it the KUB or Kitchen Utility Bowie. This one will be really fun to use while prepping a meal.
The steel is .085" thick AEB-L stainless steel and the handle pictured in the above knife is a 12 piece dove-tailed mixture of black G10, Plantstone and Yellow G10 liners. Check out those flowers!

The overall length is 11.75" with a 6.75" cutting edge. This baby is ground thin to about .008" then sharpened to a fine mirror edge. I really like how the bright satin finish came out on the bevel, it really is cool how it can reflect light so many different ways.


This model comes standard with Black G10 or Micarta for the Handle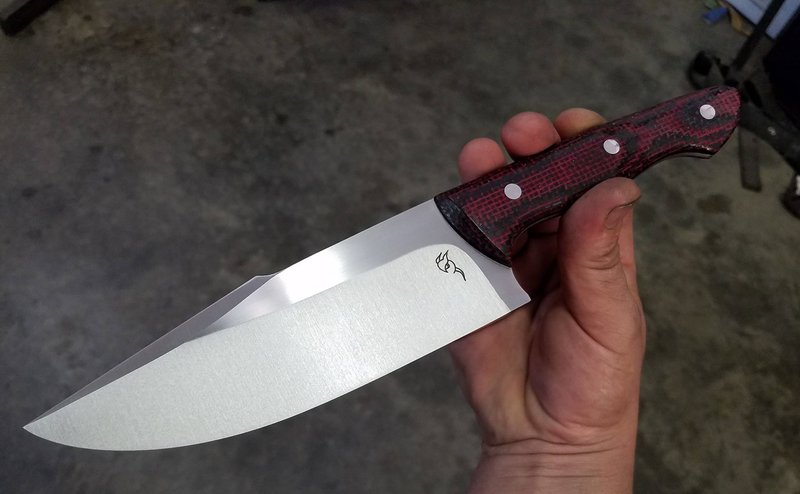 Red and Black Micarta with added Swedge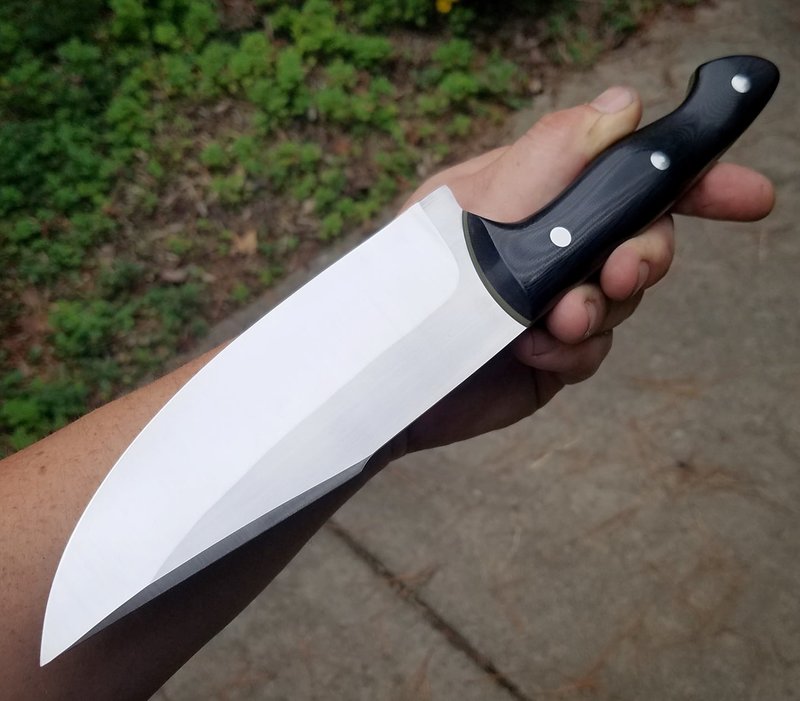 Classy Black G10 with OD Green Liners and Swedge