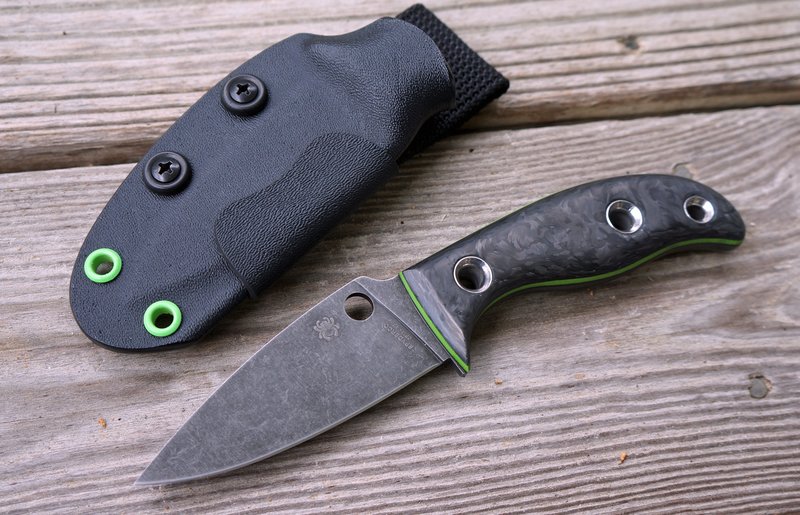 Spyderco Mule Team

Along with my own designs I also offer Handle & Sheath services for the Spyderco Mule Team. I love the design of this knife and can either acquire the knife for you or you can send me your personal one for scales and a matching sheath.

Standard Package $185 + shipping: includes your choice of Black Micarta or G10 with 1 Fiber Color Choice for Spacer Material. Colors available: Black, Grey, White, Emerald Green, Cinnamon Red, Red, Yellow,

Sheath will be a Black Kydex Sheath with Vertical Nylon Belt Loop with Black Rivets. DOES NOT INCLUDE MULE.
Any changes made to the standard package will increase pricing.
Mules can be sent in to me or I can order one on your behalf.
Handle Material Upgrades:
Colored G10/Micarta: $10

Woods ranging in price from $20-$100

Carbon Fiber: $30

Thunderstorm Kevlar: $50

All Resin Based Handle Materials starting at $45

PlantStone: $55
G10 Spacer Materials add $5
Colors include: Lime Green, Blue, Ivory, Black, Yellow, Orange, Pink, OD Green, White, Tan, and Dark Purple
Sheath Upgrades:
Kydex Color (other than black): $15

Carbon Fiber, White, Clear, OD Green, Orange, Brown, Tan, Real Tree Camo, Lime Green, Dark Red, Blue, and Pink. Can also special order patterns.
Second Kydex Accent Color adds $5


Colored Rivets

add $5: stocked to match spacer materials. I also have brass.

Acid Etch/Stonewashed Blade:
add $25
Please email me for more details or option examples. screechowlknives@gmail.com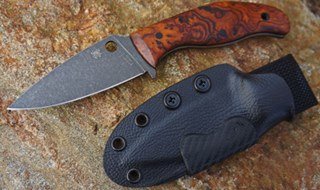 Desert Ironwood Burl with Raptor Kydex Sheath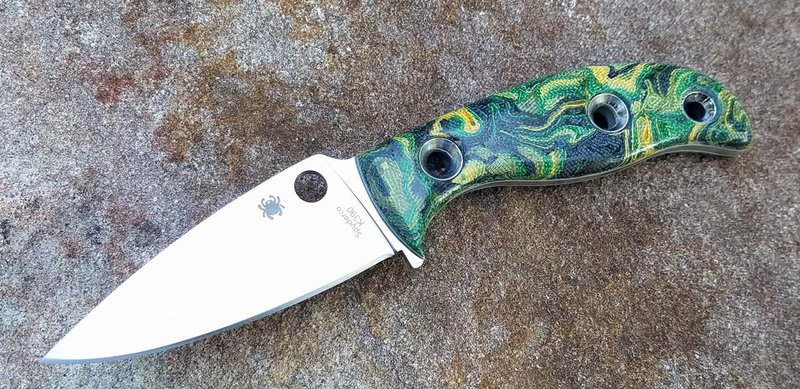 Camo Burl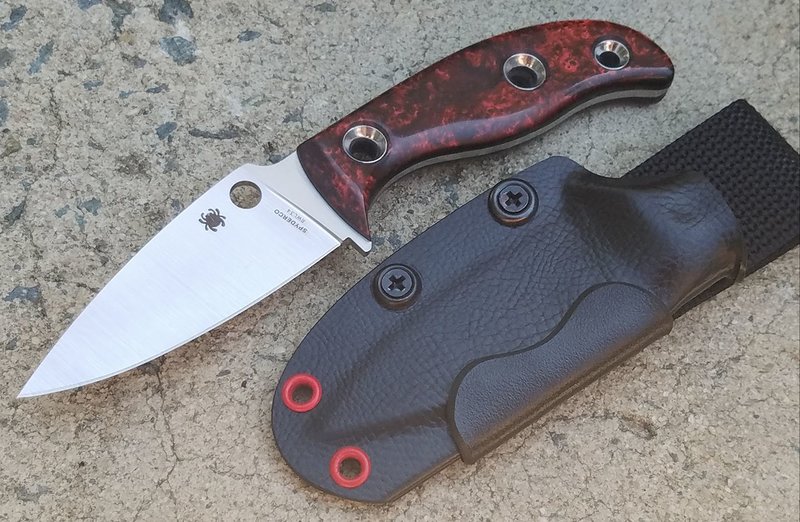 Devil's Cut VooDoo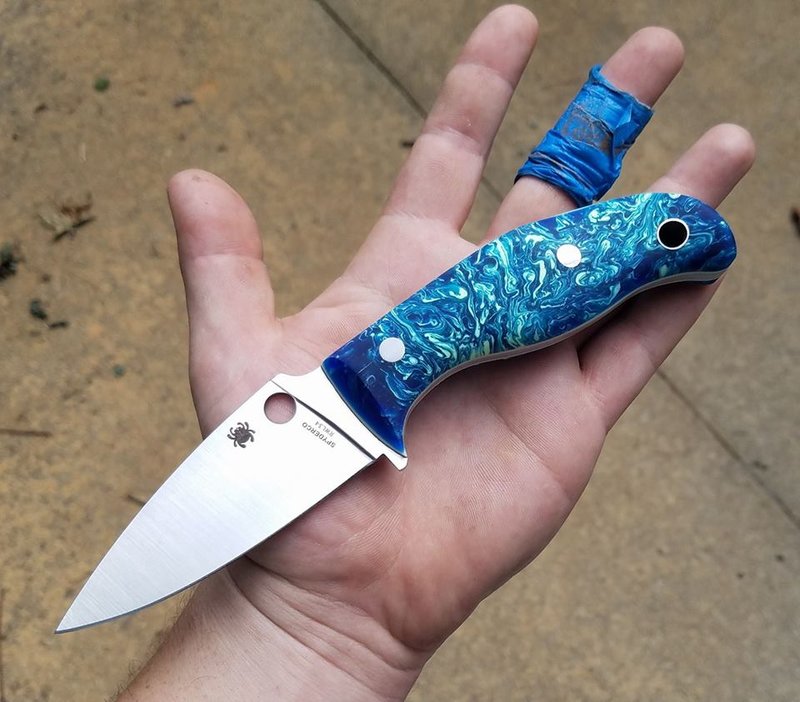 J Hue Customs Blue/Lime Resin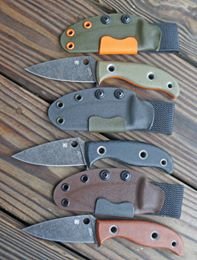 Stonewashed and Acid Etched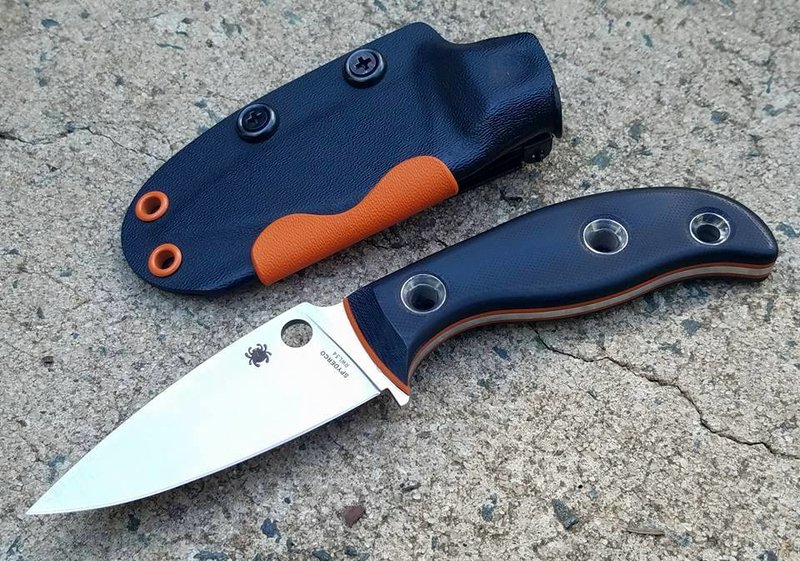 Black G10 with Orange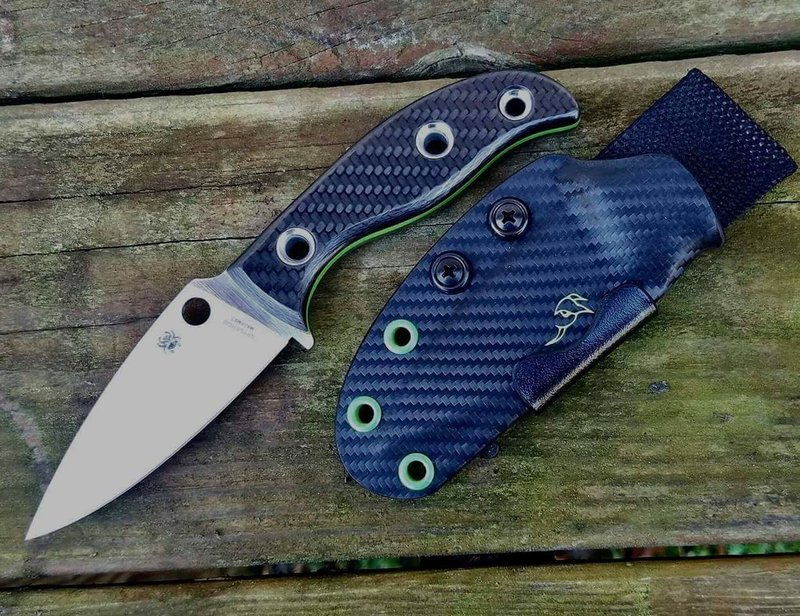 Twill Carbon Fiber with Lime Green accents